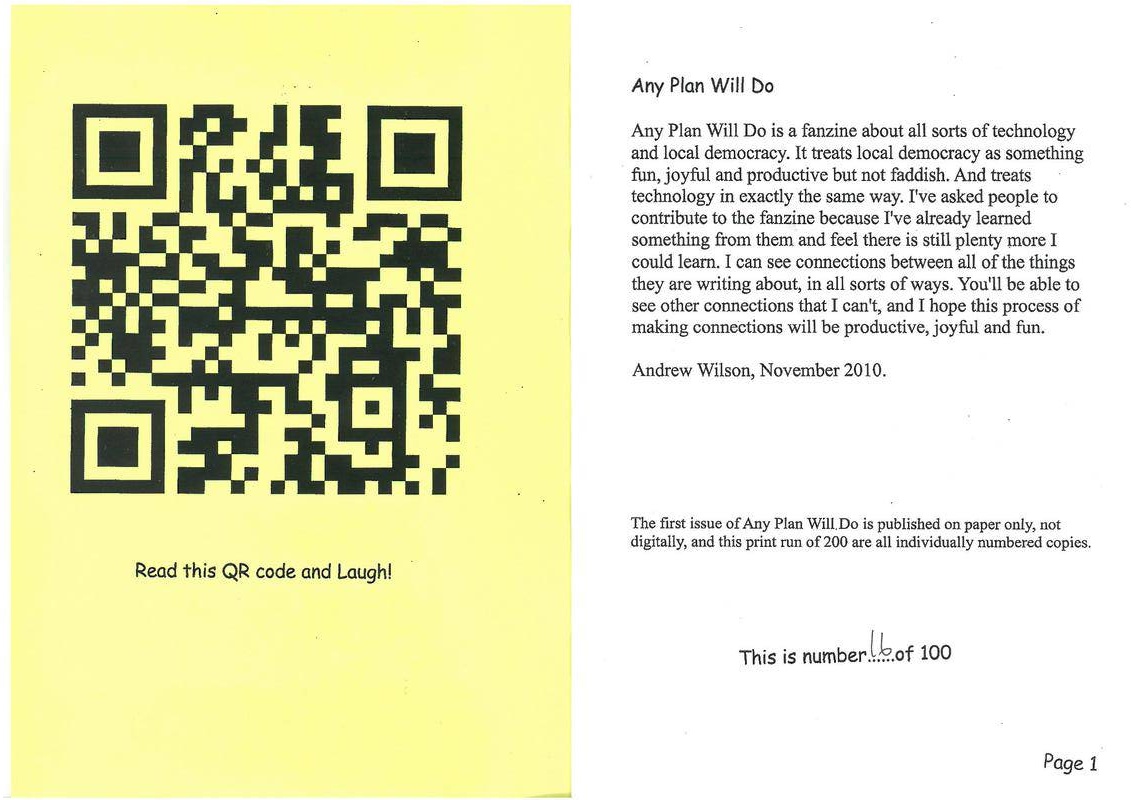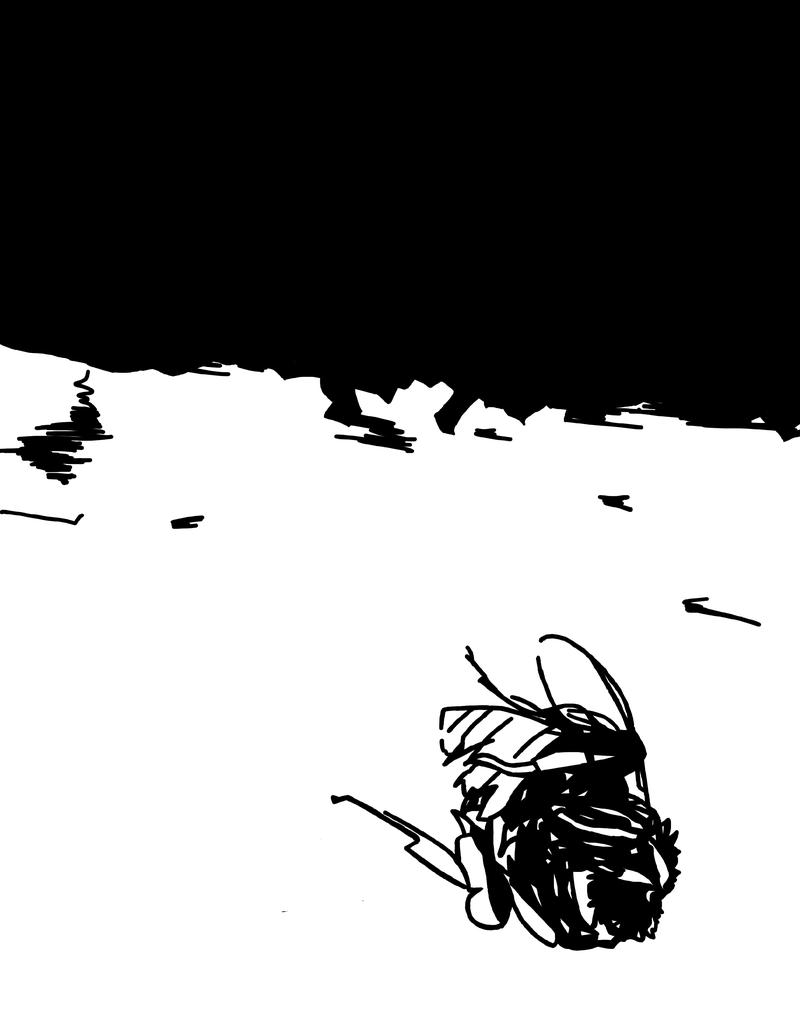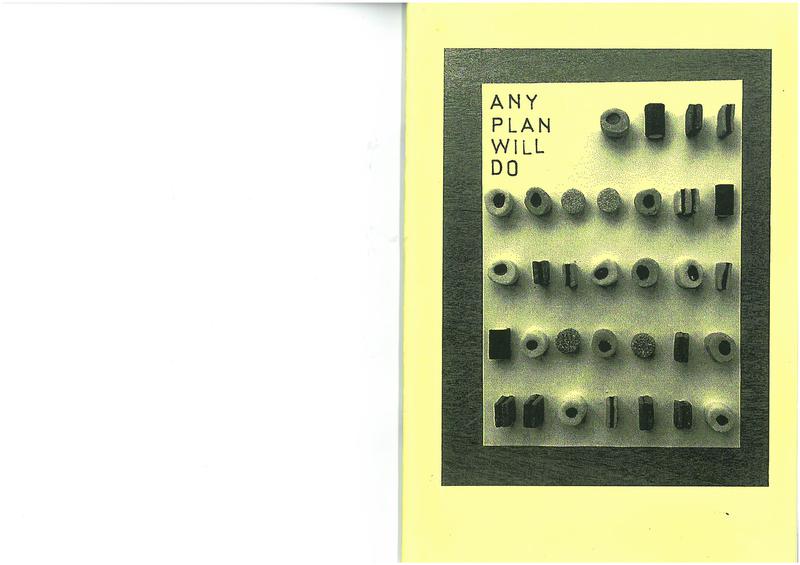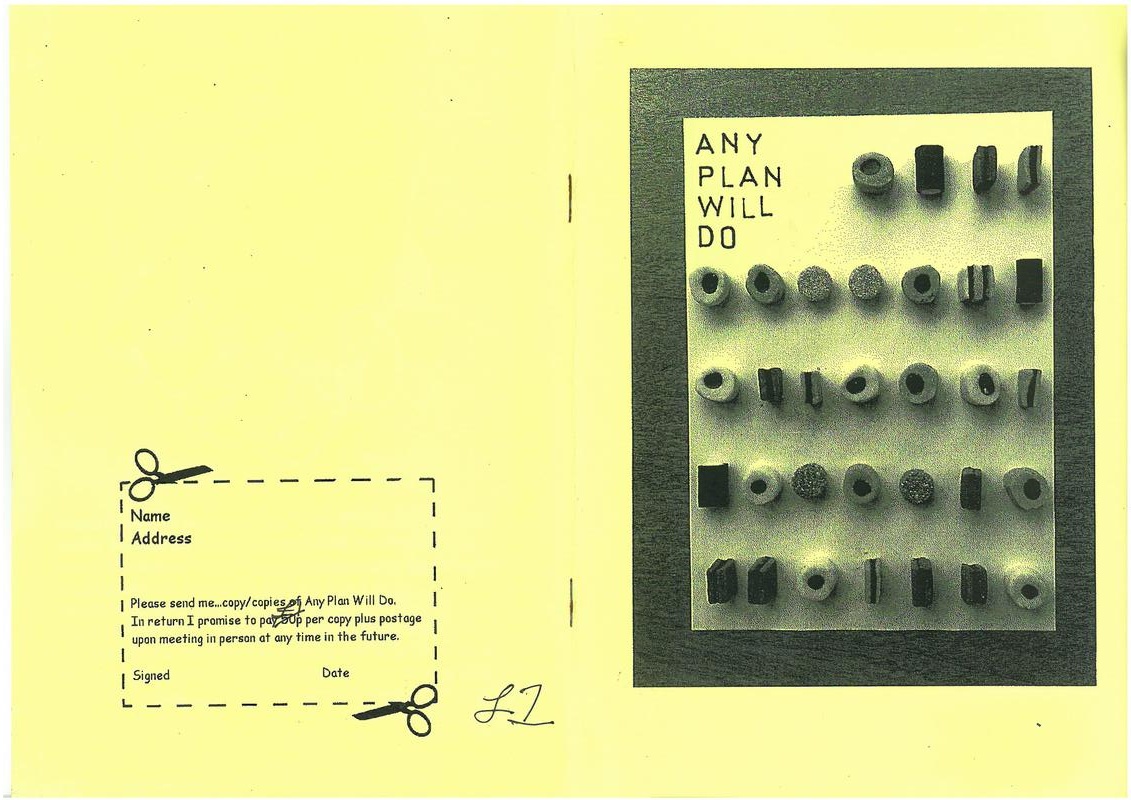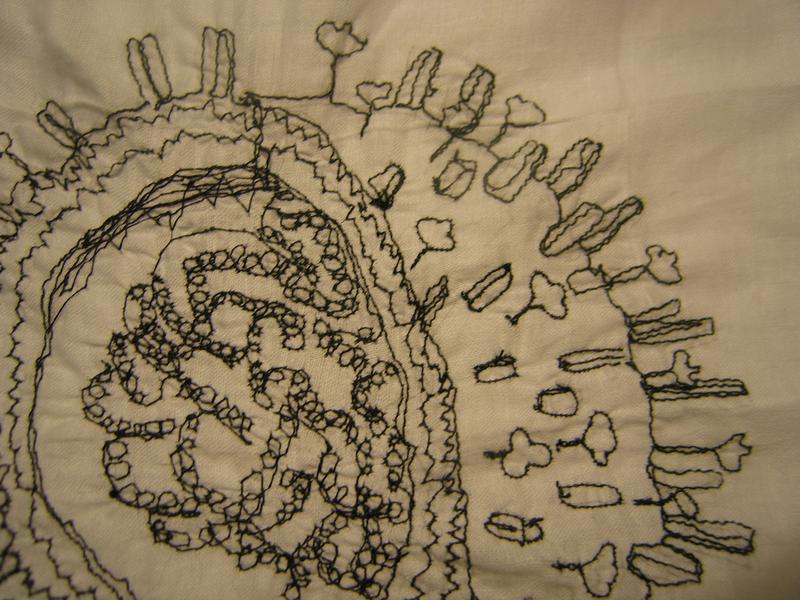 A fanzine about all sorts of technology and local democracy.
The front cover is a word in binary spelled out in licorice allsorts.
If you go to this binary to text converter and put this in - 01110000011011000110000101101110 - you can find out what it says.
I still have a few copies left to sell, and it's only available on paper, not online.
This was the start of an active and ongoing interest in the state of democracy in England, which has so far led to Hannah Directory, conversations about regional democracy and Notwestminster.
The back cover is a QR code that opens a website that tells you that Any Plan Will Do is not available online, but that if you get in touch I'll post you a copy.