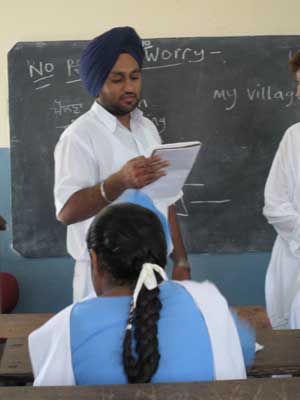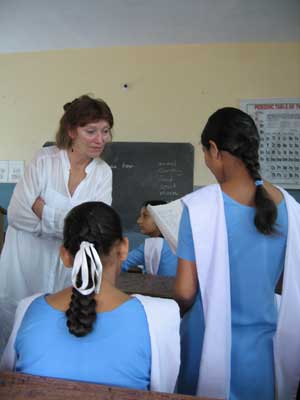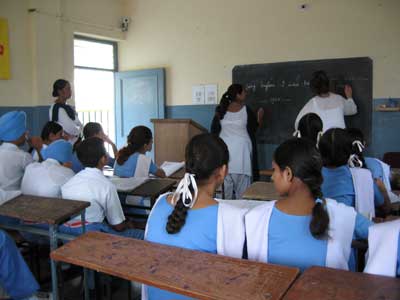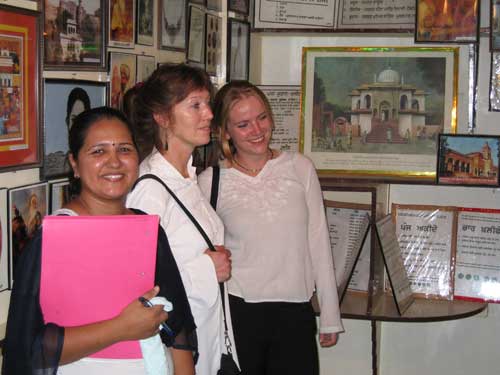 Writing poems to be shared by text message in Manchester and India.
Writers Peter Sansom, Ann Sansom and Shamshad Khan worked with students from Abraham Moss High School, St Peter's RC High School and Cedar Mount High School in Manchester, UK and Lambra High School in the Punjab, India.
Peter, Ann and Shamshad ran creative writing workshops with the students, who wrote poems about the places they lived and went to school.
Ann and me had a great time at Lambra High School, and as well as working with the students, Ann organised a creative writing session just with some of the teachers, which turned out to be one of the most enjoyable and fulfilling things about the whole project.
This is a poem from Manchester, translated into Punjabi below it by one of the teachers in Lambra.
THE BACK
where I play football, wrestling,
the place I know well,
especially the hiding places.
I can't climb the big tree
but the small one is easy.
The Back, written by Mohammed Rahimi from Abraham Moss High School in Manchester.