Assertive Outreach Team Texting
2014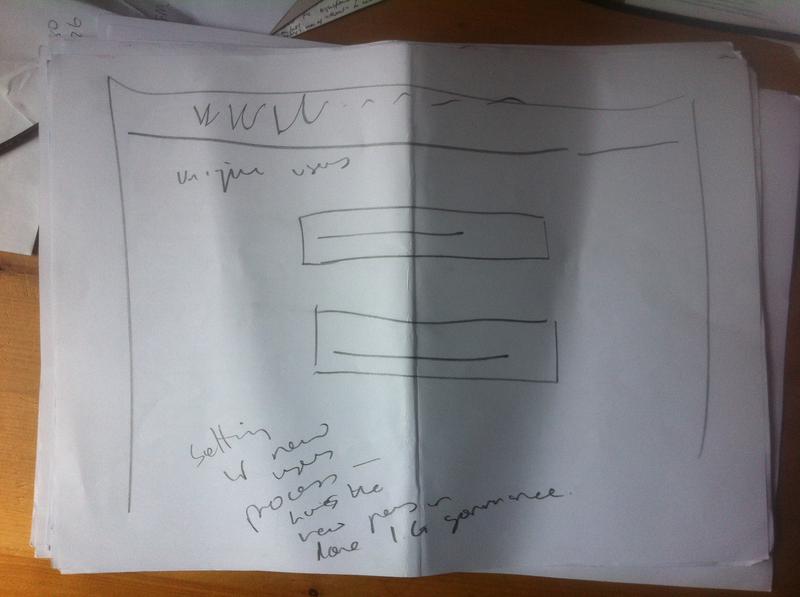 Collaborating on innovation from the front line.
One of my most enjoyable experiences of innovation so far was listening to a group of community mental health nurses (the Assertive Outreach Team) talk about the processes and structures that they used to make sure that people in distress always had some support if they needed it.
The main technology they used to do that was pieces of paper, and the flexibility and awareness they used to continually check and refine their processes was beautiful.
They wanted to make a new digital technology to compliment what they already did, and as a group they understood what they needed, and how it would make a difference to the people they worked with.
Together we sketched out what the thing they wanted to use would look like and how it would work, and just as importantly how it would fit into their working practices, but sadly the project didn't go any further.