Care For Carers
2015-2017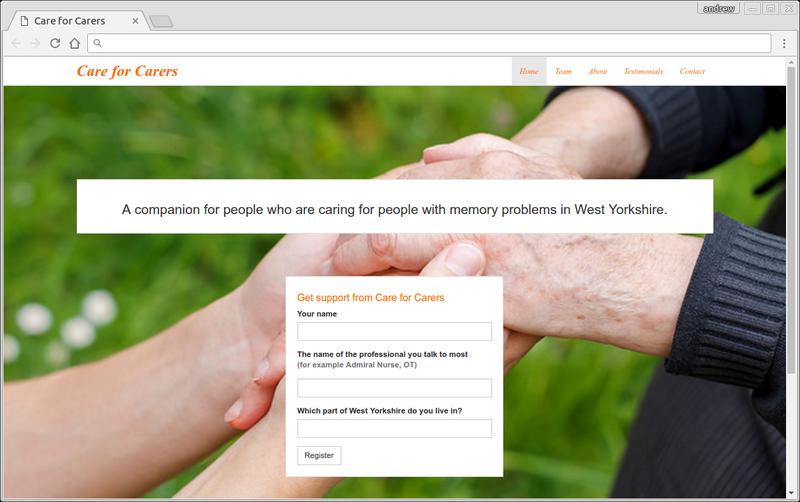 A New Way of Supporting Carers.
Care for Carers is based on the experience of working with a small group of carers for people with memory problems in Huddersfield.
The favourable response from carers so far has led to a testable hypothesis: people who are part of Care for Carers will come to have a consistently more positive outlook as measured by a quality of life questionnaire, and that this will result in measurable outcomes such as reduced GP visits.