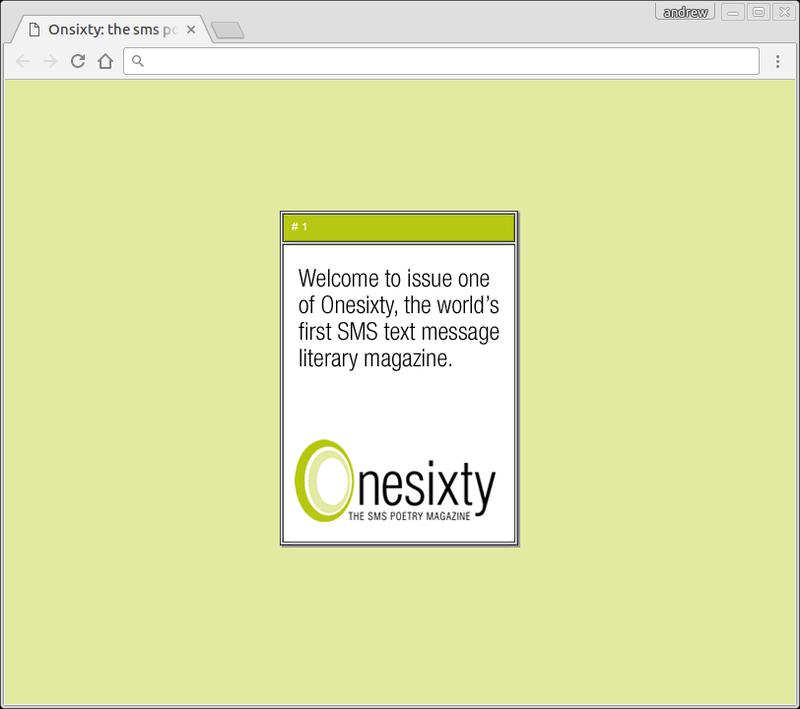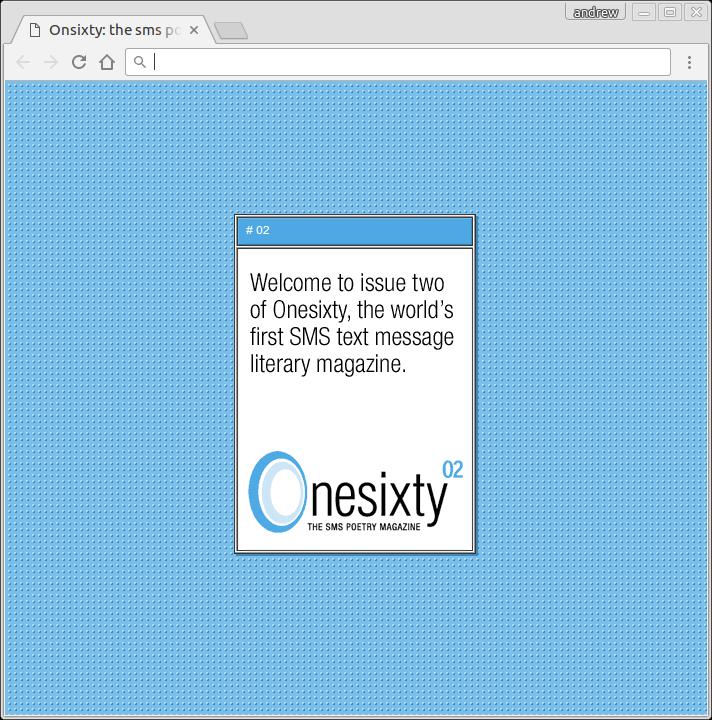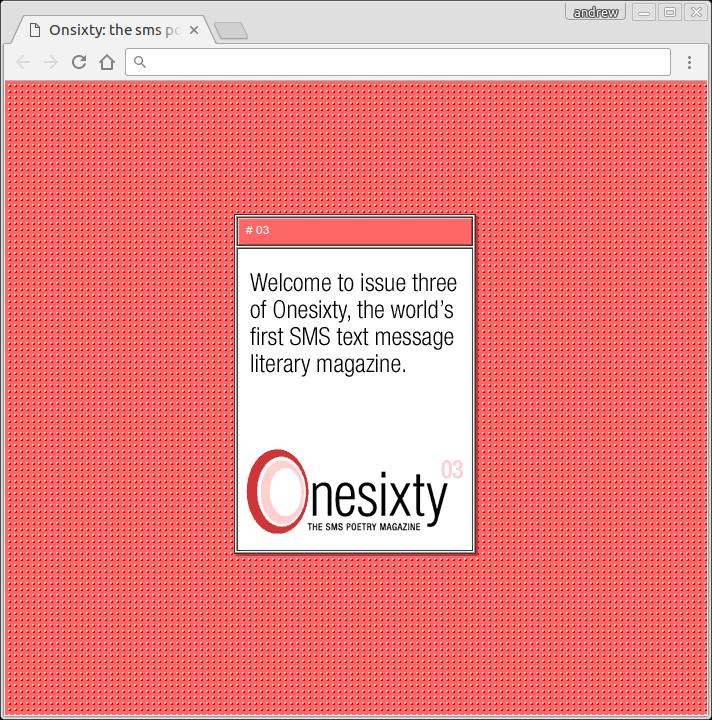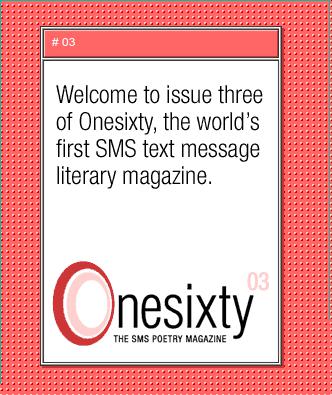 A text message poetry magazine.
Myself and my friend Simon Mackie published three editions of an online text message poetry magazine called Onesixty.
At the start, Onesixty was still taking small press literary magazines as a reference point:
" 44 million text messages are sent each day in Britain alone. More people are creating their own short, intense, personal written messages than at any time in history. Responding to that upsurge in communication is the most interesting challenge in contemporary poetry. "
But at the same time initiatives like City Poems were developing, and my focus was moving more towards making things from the connections between people, as much as the content of the messages.
In the editorial for the third edition I wrote
" this is as much about reading as it is about writing. Getting a poem on a mobile phone can be a strange and powerful way to read poetry: the poems sometimes coincide with the circumstances in which they're received – a poem about travel arrives while the reader is waiting for a train – and the 'live' nature of getting a text message gives an unexpected, almost supernatural charge to the words. "
There is a clear line of development from this insight, that I first experienced as far back as The Guardian text message poetry competition in 2001, to the responses from people who have been part of socially valuable uses of texting.
"One message I received made me think about myself then act on it."
"I do suffer from depression, and some of the messages I just thought "ooh yeah". Some of them absolutely hit me...For me they were spot on...There were some really good messages...When my mood was low a little bit, it raised that up."
"It cheered me up – had a day when I was a bit off and it took my mind off it, it motivated me."
The same pattern of positive outcomes has repeated in lots of initiatives since, including bibliotherapy through Thumbprint, with Hoot, an arts and mental health charity, Lifeline, a drug and alcohol treatment agency, and Copleston Together, a community mental health and wellbeing network in South London.