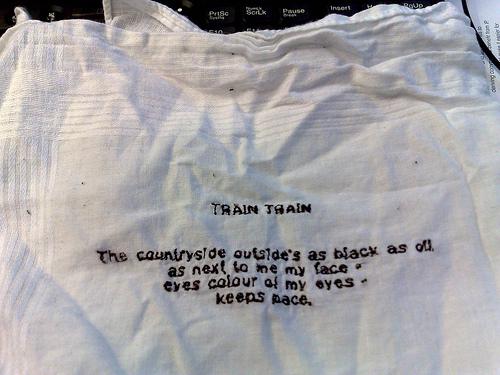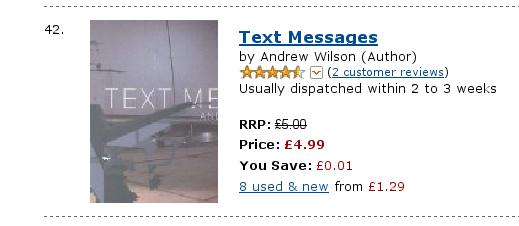 A book of poems all short enough to be sent as text messages.
I was interviewed in the Today programme by John Humphries about the book, and a piece appeared in the Observer about it. It was August though, so there wasn't much news.
There is a very nice review on Amazon by someone I don't think I know (nice reviews from friends don't count):
"This book is absolutely fantastic. The text message is the modern casual poem, and Wilson's lyrical words are as understated as they are elegant and profound. They remind me of Roger McGough, Philip Larkin, and even the band Death Cab for Cutie. Wonderful short observations on everyday life. A lovely book I'll re-read and will take everywhere. More please Mr Wilson!"
Last time I looked you could get all that right here on Amazon for 36 pence!