Thumbprint Battersea Poems
2009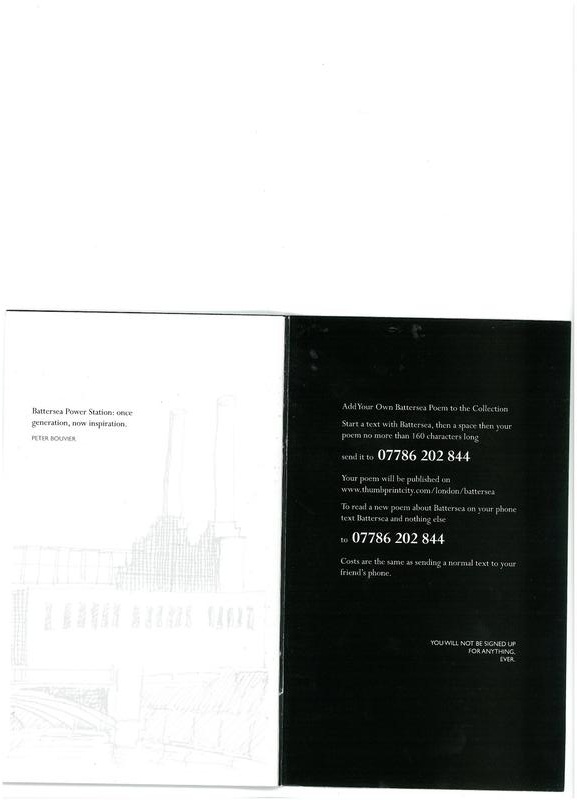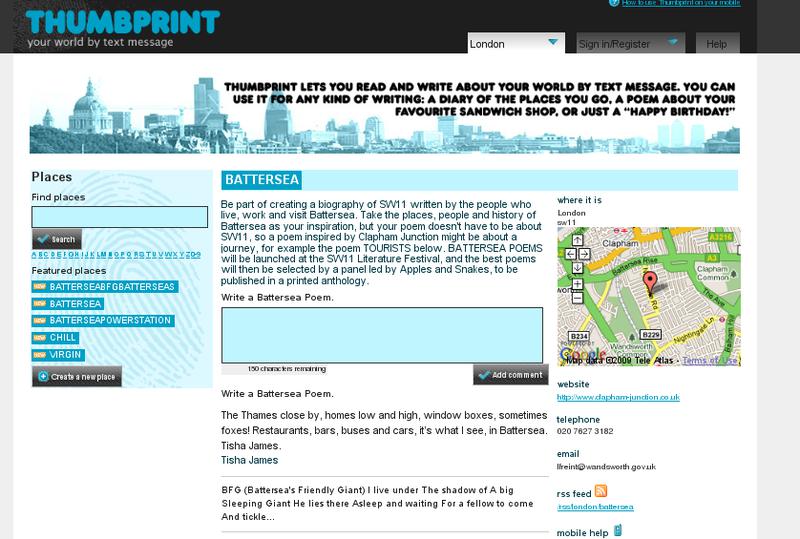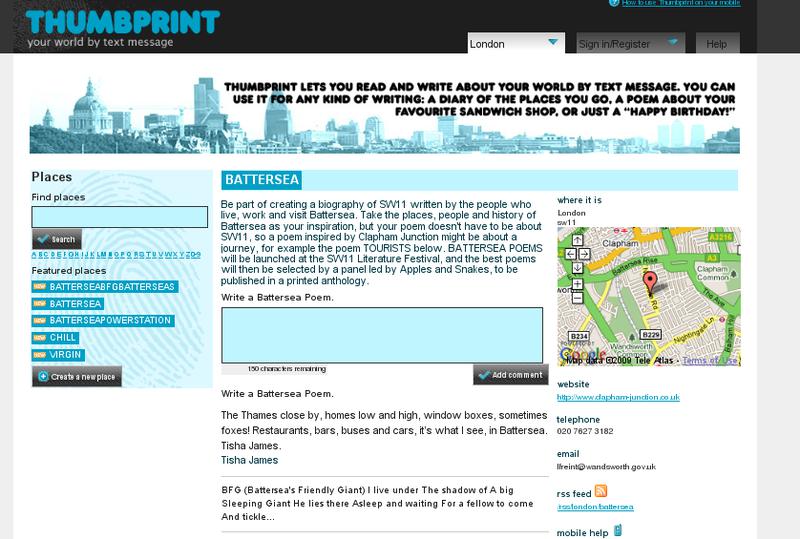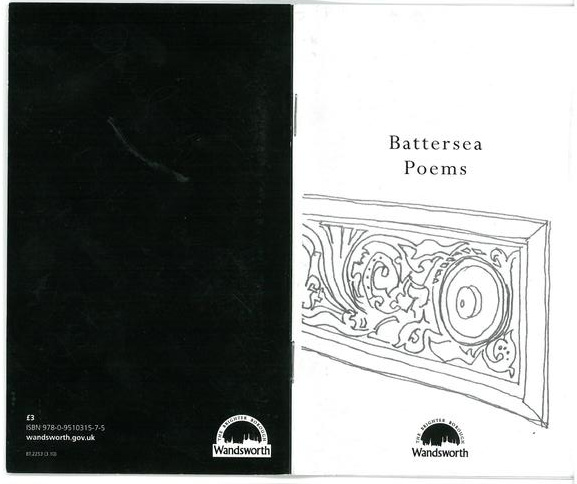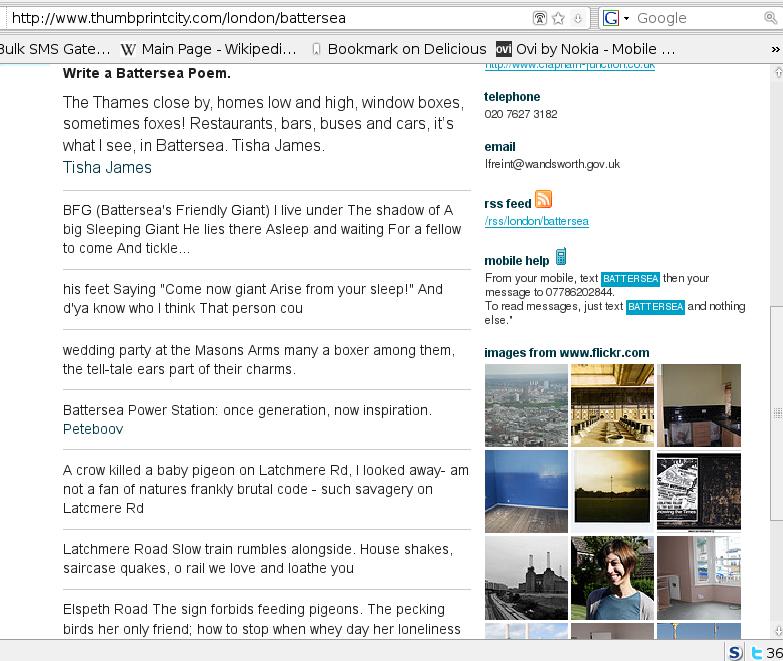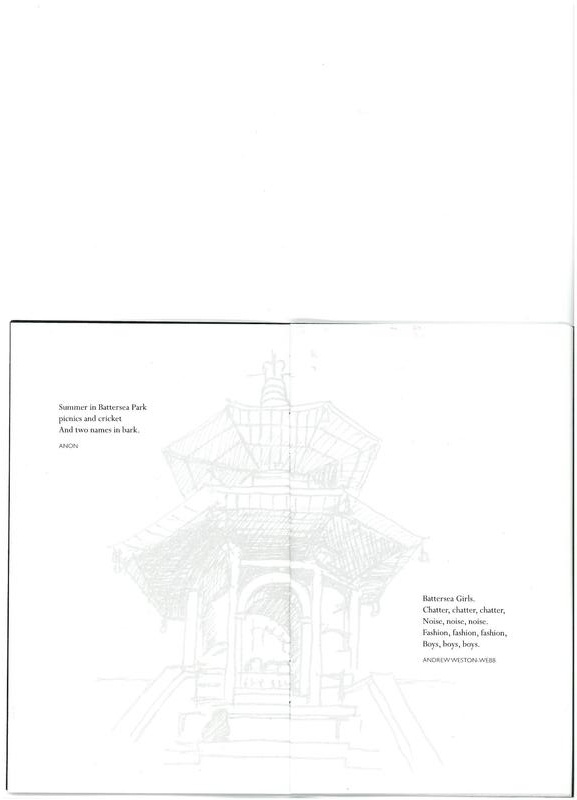 A text message poetry competition with Battersea Literature Festival.
I really enjoyed working with Lorinda Freint, the town centre manager, on Battersea Poems, the Battersea Slogan initiative the year after, and especially this fantastic event by Lorinda when the fourth plinth in Trafalgar Square was open to members of the public.
There is more detail on the Thumbprint page about why messaging is so effective, and has a different character to social media.