Thumbprint Rainbow Haven Texting
2008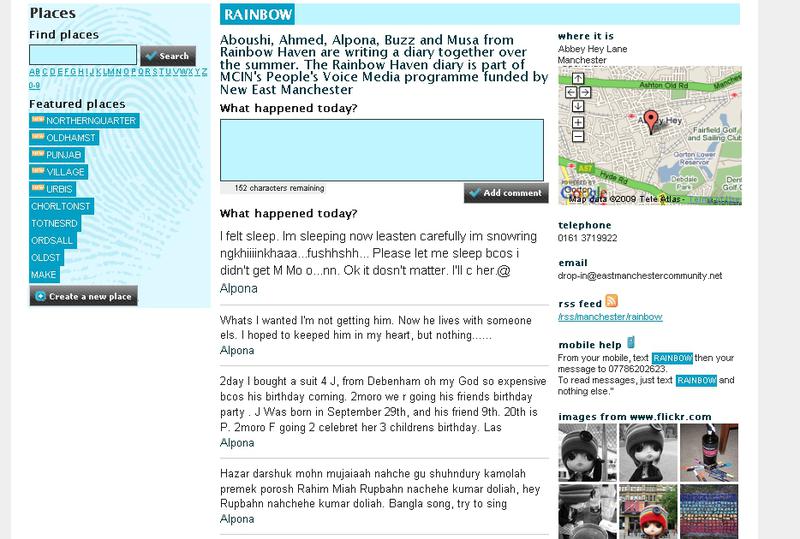 A shared diary written together by Aboushi, Ahmed, Alpona and Musa, a group of refugees and asylum seekers living in East Manchester.
Mobile phones are the way refugees and asylum seekers make and maintain connections, and Thumbprint gave the group from Rainbow Haven chance to use a familiar and accessible way of communicating to tell some of their own stories of everyday life in Manchester.
A collaboration with Rainbow Haven, an organisation which is "a haven for displaced people in Manchester and Salford".