World's Worst Board Game
2008-2009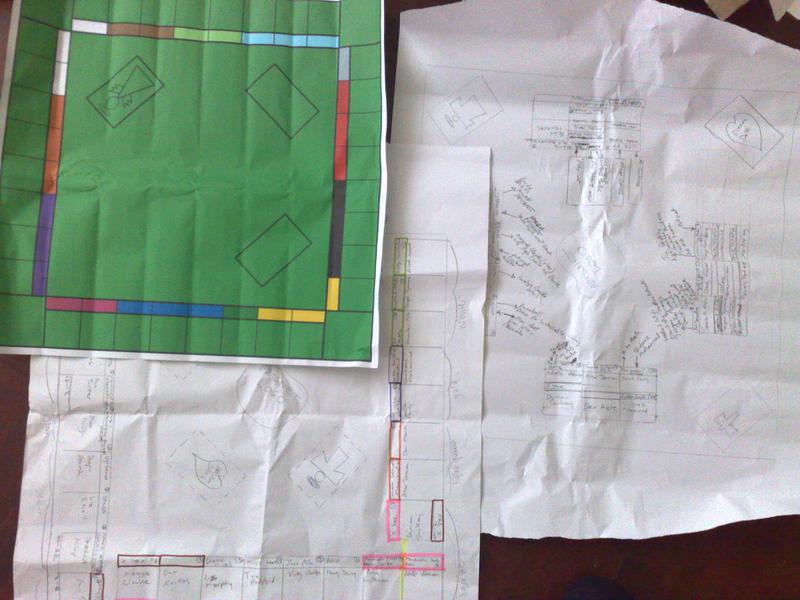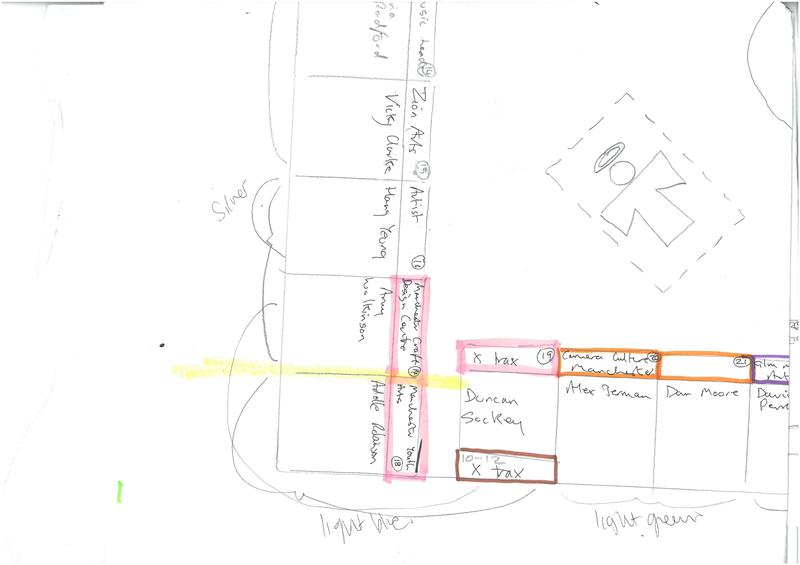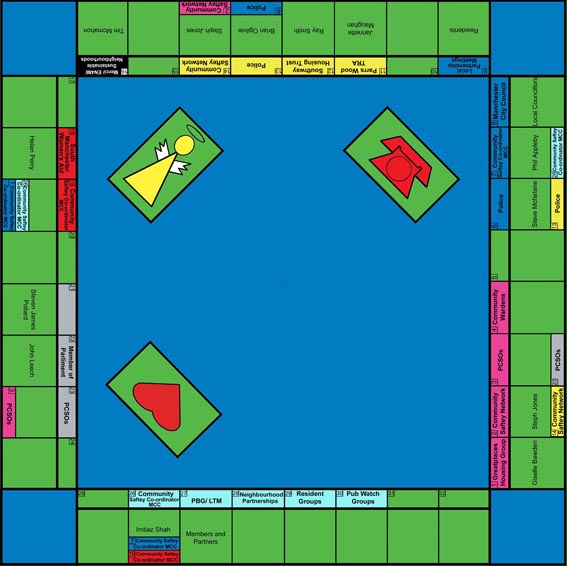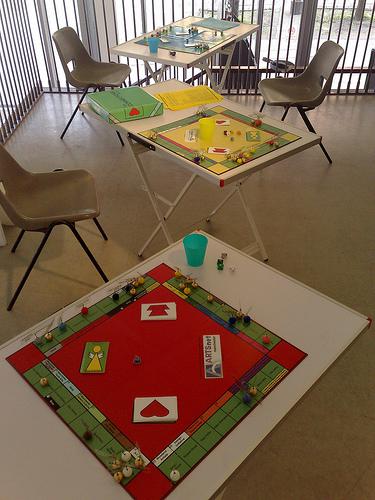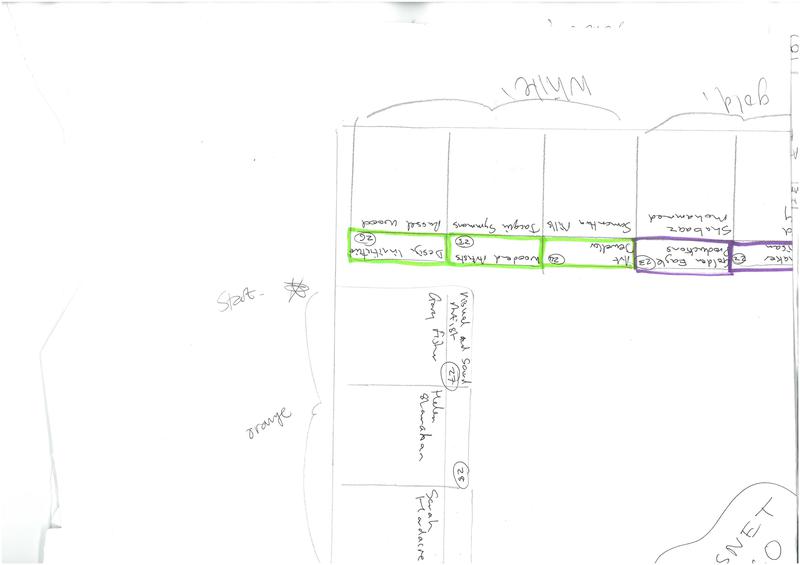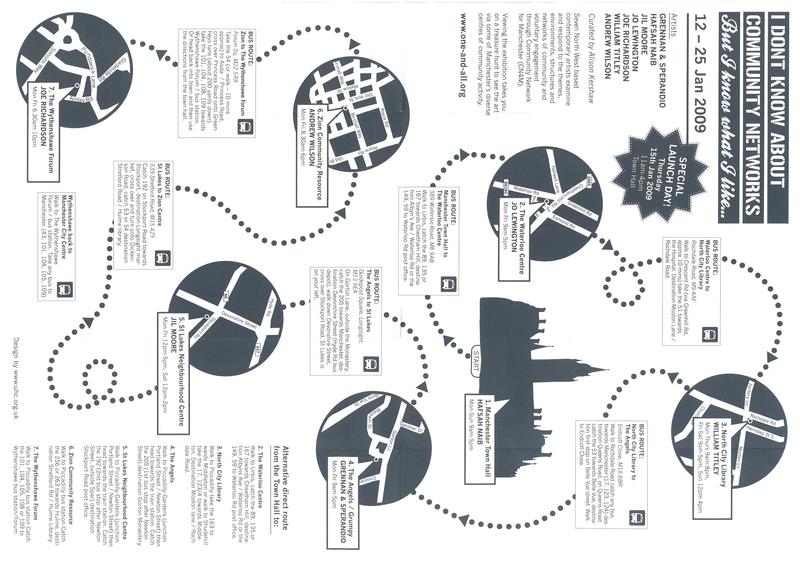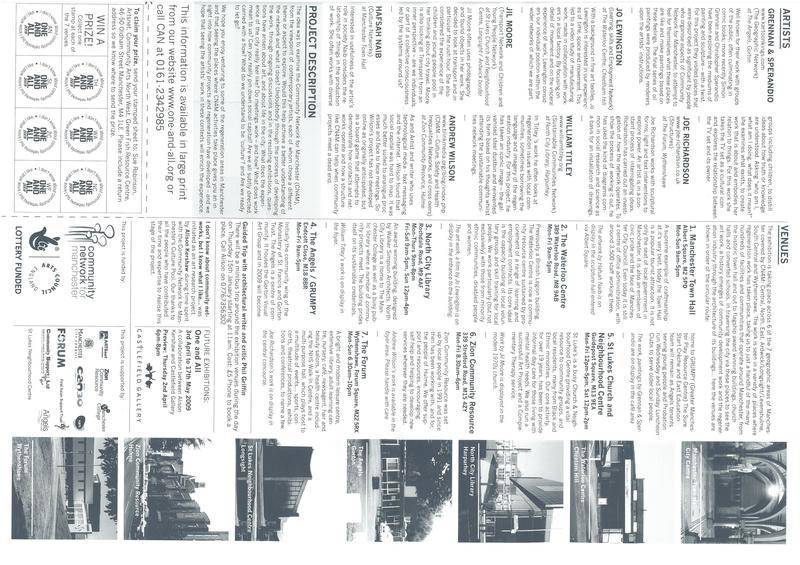 Visualising the community network for Manchester.
I designed a very bad board game but a good way for people to explore Manchester's network of community and voluntary organisations.
The game was one of several new artworks commissioned by the project and was exhibited at Castlefield Gallery in Manchester in an exhibition called One and All.
The game board and pieces were made by Trae England.
People: Trae England, Alison Kershaw.