Beekeeping Experiments 02
2018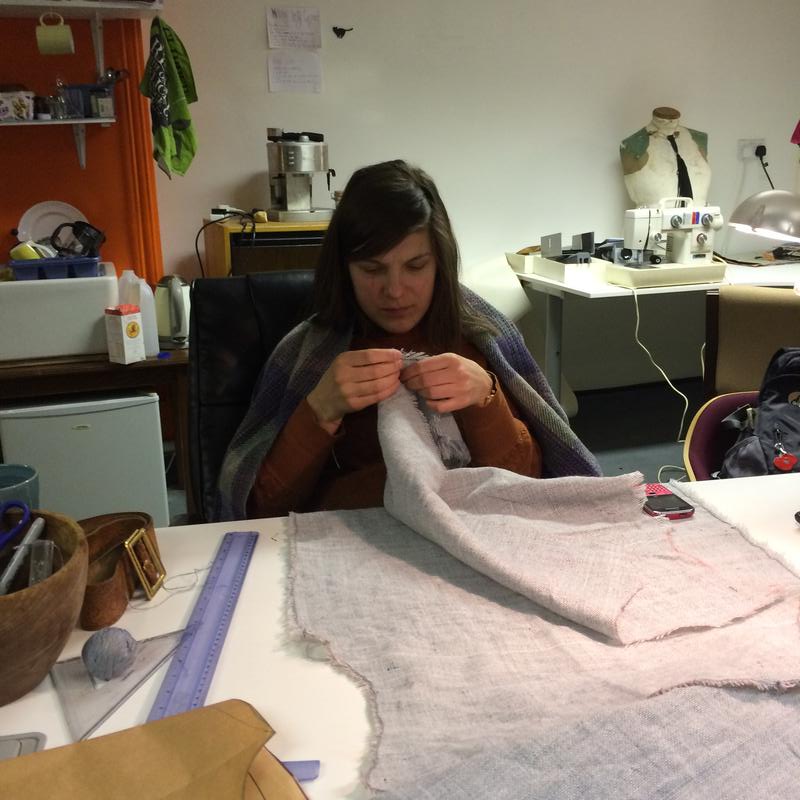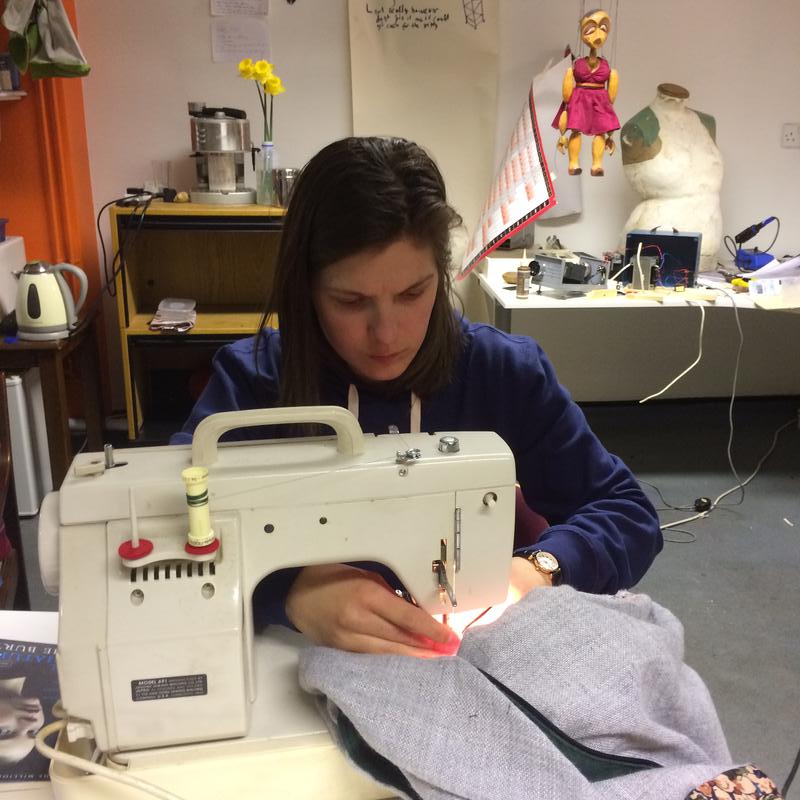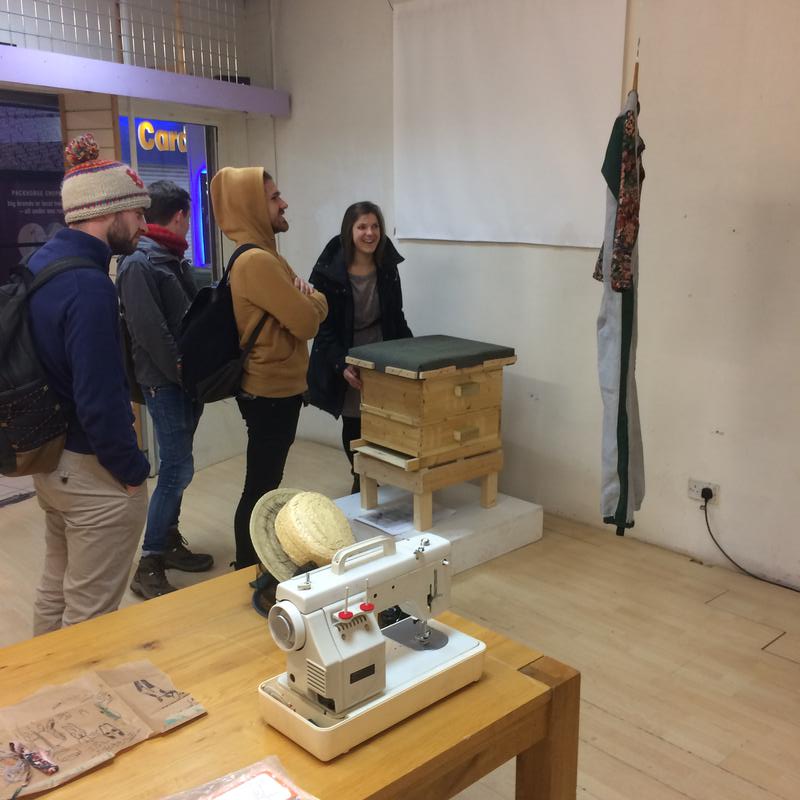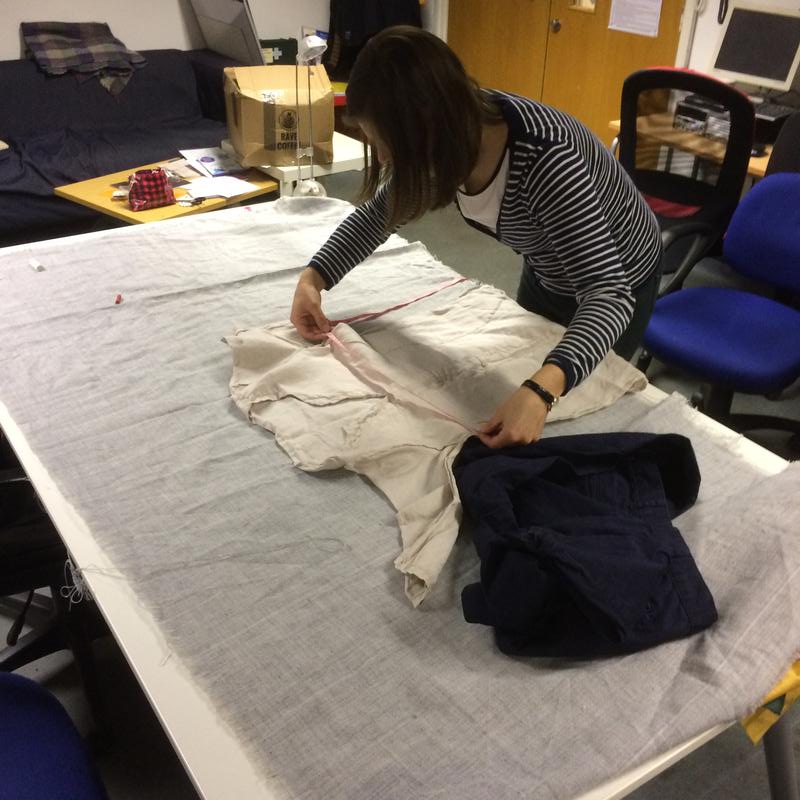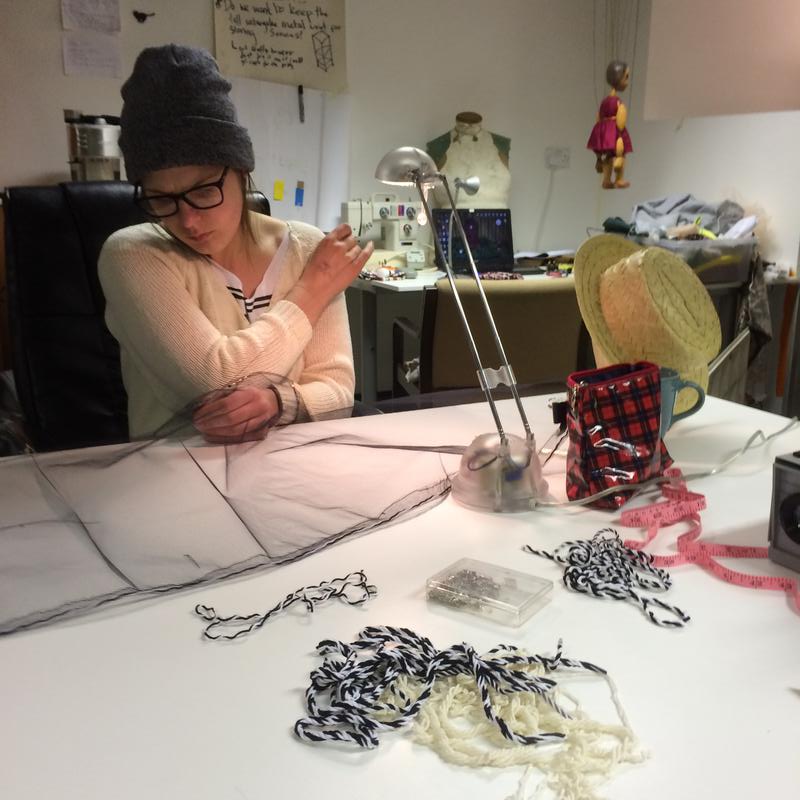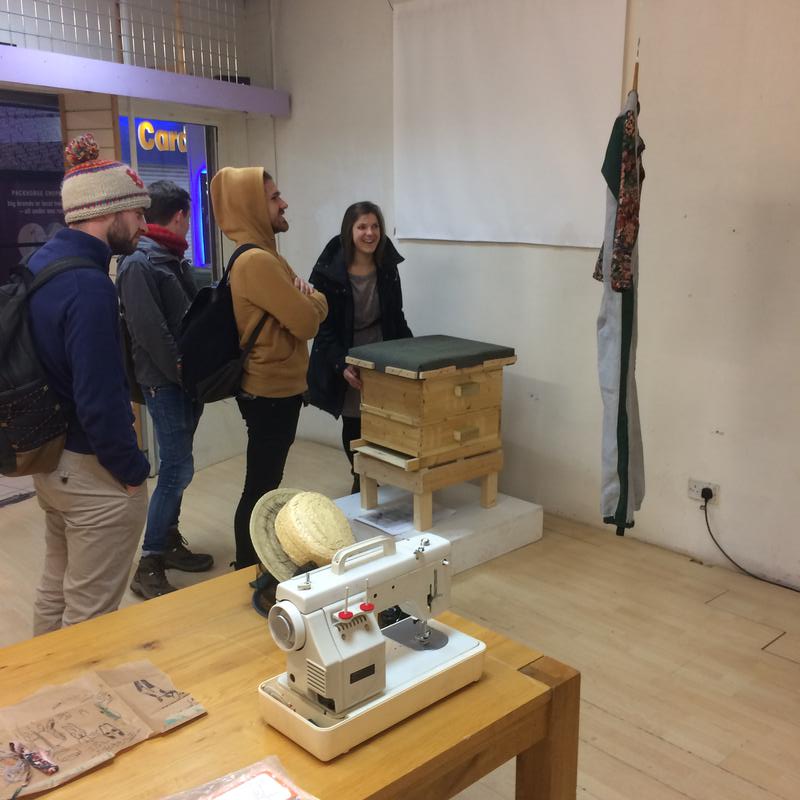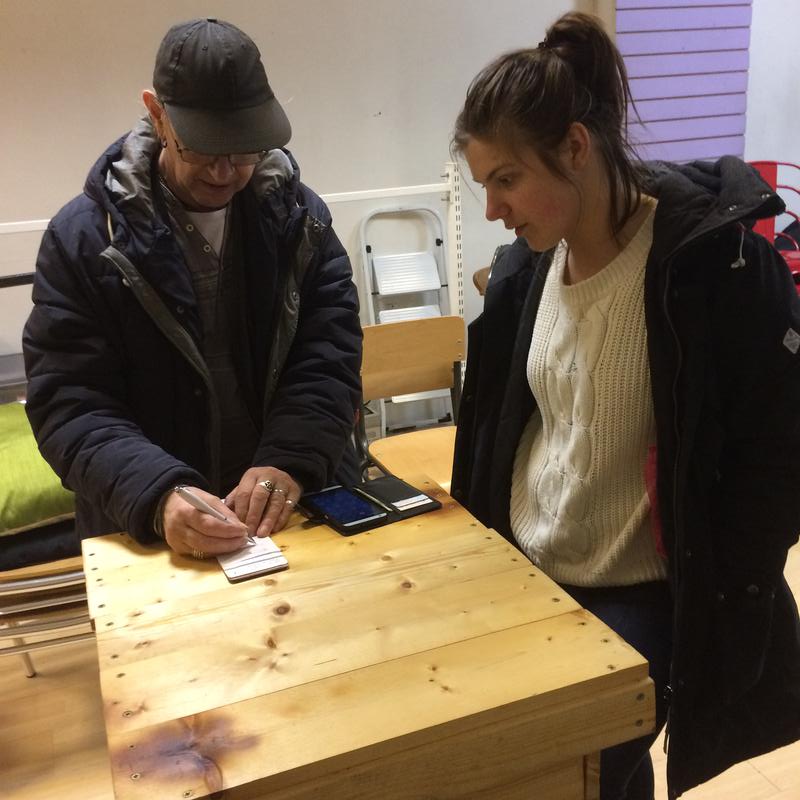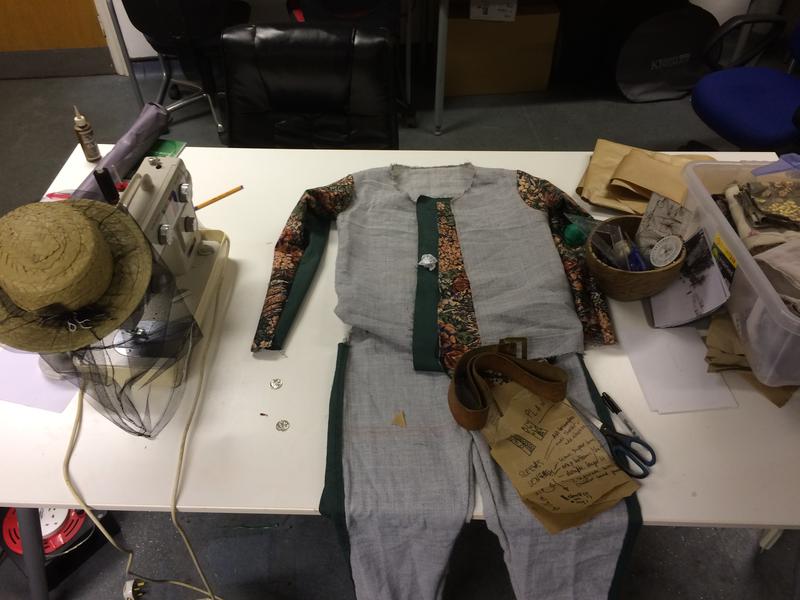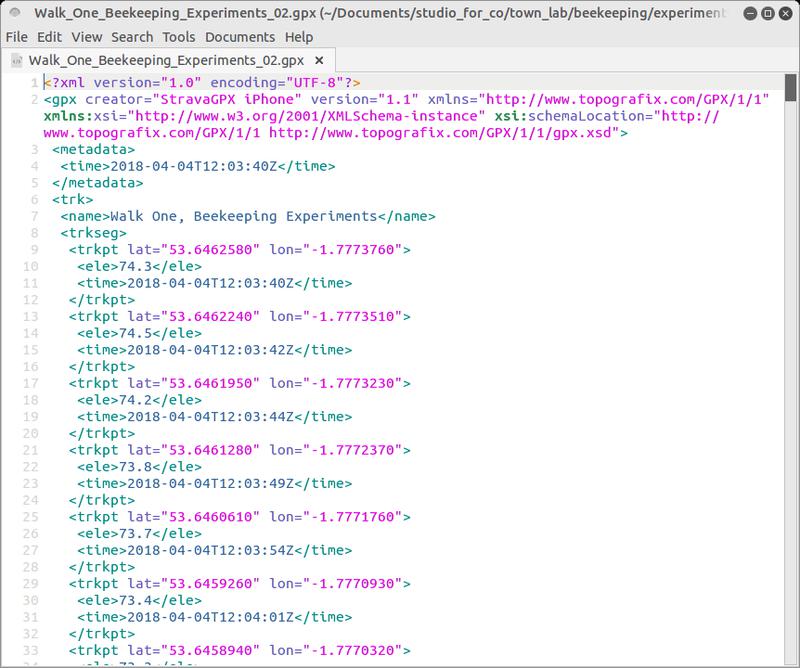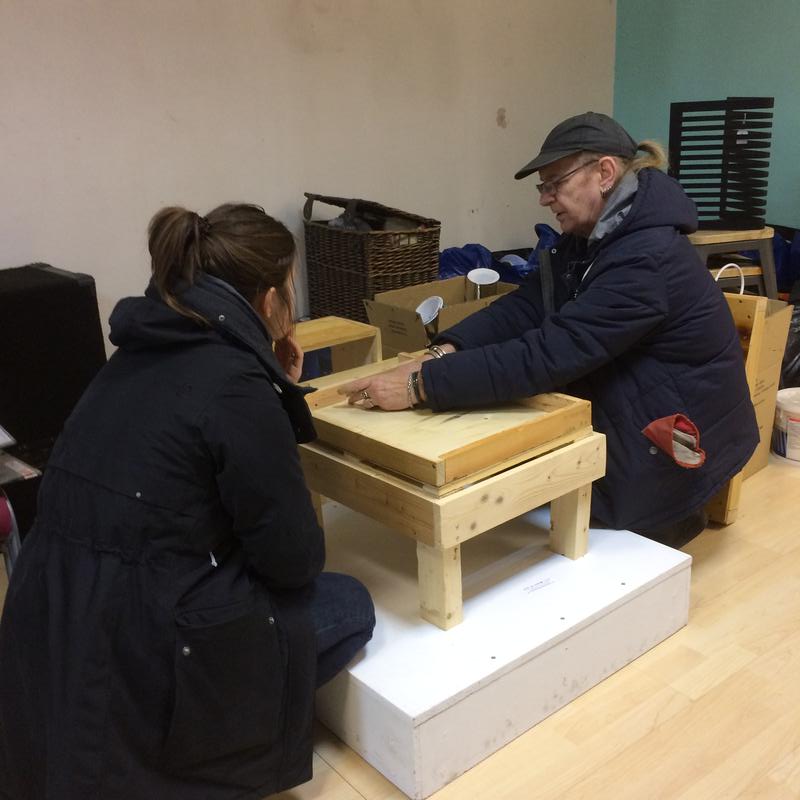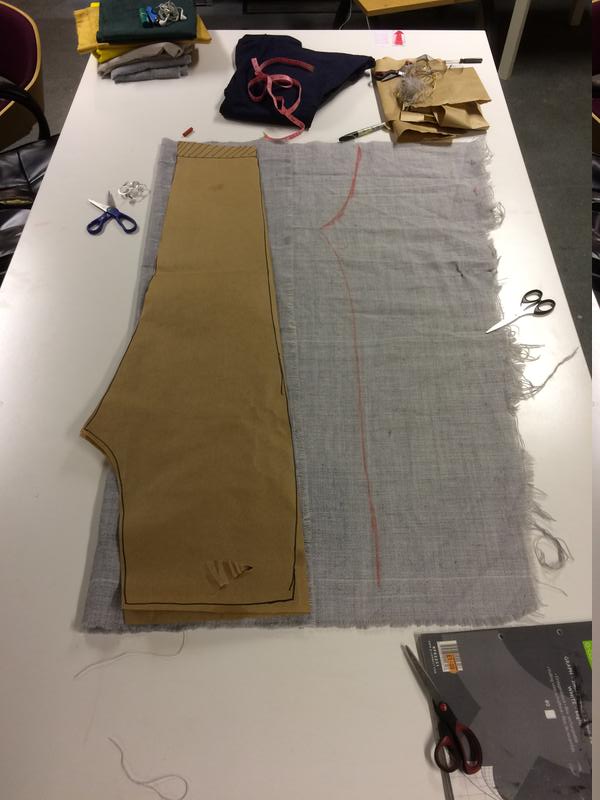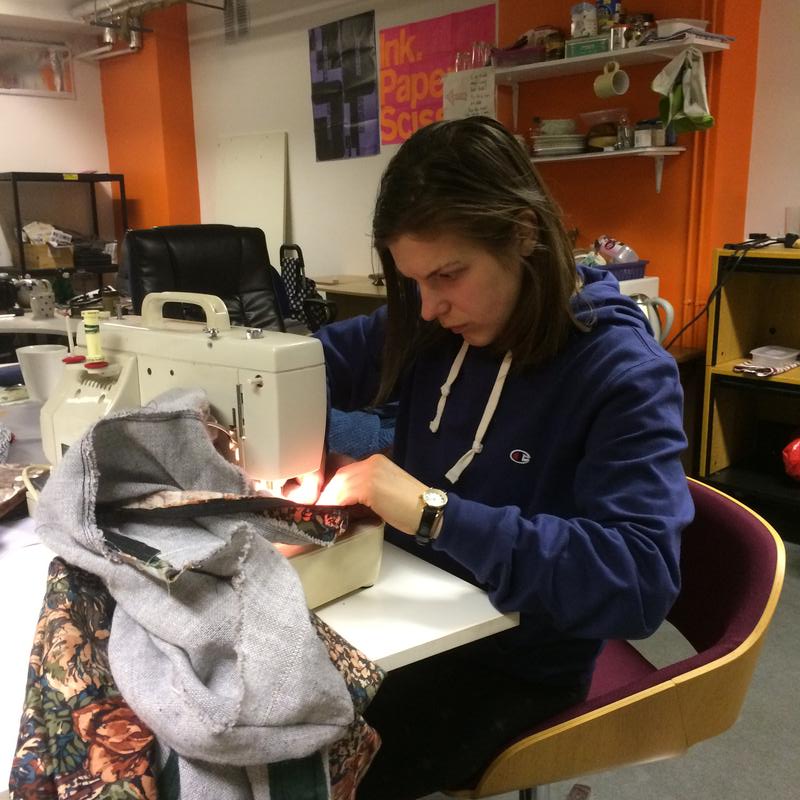 Beekeeping as a probe to begin testing out a town.
Beekeeping Experiments is a collaboration between Town Lab and Huddersfield-based artist and beekeeper Diana Spurite, exploring beekeeping in the town centre.
During the first stage (Beekeeping Experiments 01) Diana made a beehive from recycled wood, setting up a temporary workshop in the event space at 21 Market Place , the empty shop taken over by Huddersfield's Making Space co-operative.
After this, the principle of using recycled materials wherever possible became a touchstone for Beekeeping Experiments, and for the second stage Diana taught herself the basic dressmaking skills to put together a handmade beekeeping suit and hat from The Making Space's store of fabric scraps. The suit is embroidered with the routes of two walks starting from the town centre and exploring green space within the distance that bees would usually fly.
The hive and beekeeping suit will be used for the third stage of Beekeeping Experiments. A town centre roof top has been found and permission negotiated with the owners to put up the hive. A queen and a small colony of bees will be introduced later this spring.
The aim of Town Lab is to conduct arts-led action research into towns as different from cities or villages and to try out creative interventions that support towns to flourish on their own terms.
Beekeeping acts as a probe to begin testing out a town, Huddersfield, by making the ecology of the town centre visible, not just the biological ecology needed to support bees, but also the civic ecology of regulations and ownership: what do we need to do to establish beekeeping in a town centre?